Danger Zone IPA
Solace and Ocelot Brewing Co.s (collab)
7%
16oz Can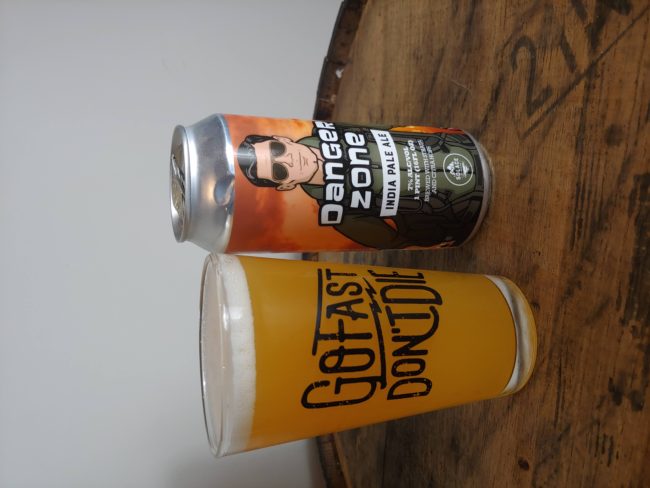 First, I love that it was a collaboration with Ocelot. That's just perfect, and so is this. I don't think I even got to log(gins) my first thoughts before I was halfway through it. It pours cloudy, bright, and with juicy, citrus notes. It was brewed with Strata and Citra hops, and they came play. Beach volleyball optional.
Hops – 7.7 All jokers aside, it's not so much bitter as it is floral and juicy. Well done.
Malts – 2.1 There's a sweetness that comes with being a hazy/cloudy but it's more citrus than anything.
Carbonation – 6.5 It is a little bubbly but not obnoxiously so.
Character – 5.1 I'm sure there are IPAs that taste just like this everywhere. It's good, and it had a great gimmick on the label. That's enough for me.
Palate – 8.9 Great balls of fire, it's delicious.
Overall – 9.1
This is right in that sweet spot of bitter, juicy, citrus, and hazy-sweet. It's got a fantastic label, checks in at a respectable 7%, and would be perfect for an IPA lover or someone looking to try something new. I honestly wish I had a few more, but it's a limited run and they (blamelessly) sold out quickly. Both breweries are well versed in the IPA world so a very good offering from a collab is no surprise. It is incredibly drinkable and for that reason, I don't like you. You're dangerous.