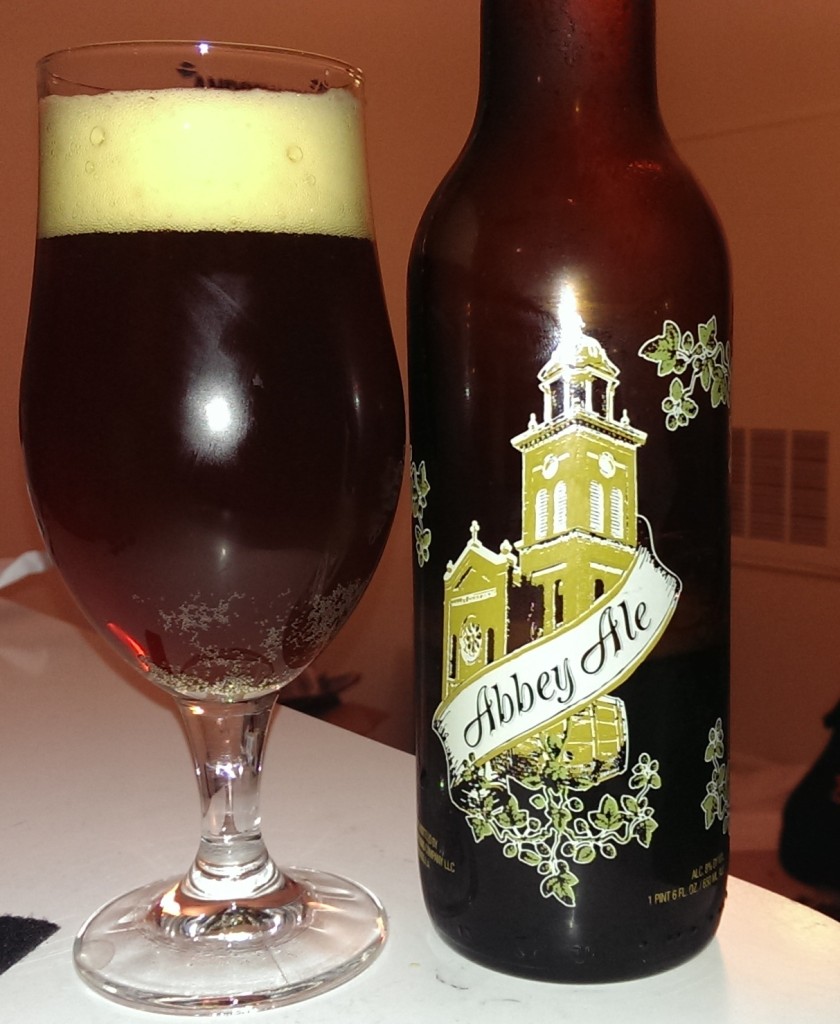 Abita Abbey Ale (Dubbel) 8%
22oz bomber
Pours a dark, cloudy, ruddy color. Great head, smells just like a good Belgian Dubbel with some caramel on the nose as well. At first taste, you get caramel, sweet maltiness, fruity esters, with that candy-banana sweetness that people associate with the Belgian ales and yeasts.
Hops – 4.5 There's not much there, maybe just to balance some malts
Malts – 7.5 They're not the only thing here, but they are here in force. Tastes sweet, caramel, roasty and delicious.
Carbonation – 6.5 There was a great head with decent lacing, holding it in the mouth you can tell there's some carbonation.
Character – 7 There's malts and fruity sweetness, but I'd personally like to have more pronounced "belgian" quality to the taste. However, what's still there is good.
Palate – 8 The big malty taste goes well with the Belgian fruity, yeasty tastes and comes together to make a very good, very malty beer.
Overall – 8.2 It's got malts aplenty, but I would personally like to see a little more fruity belgian taste in it. However, it's not my beer and the fine folks at Abita set out to make a "Malt bomb" fused with a good Dubbel, and they've done just that.